Increasing Fruits and Vegetables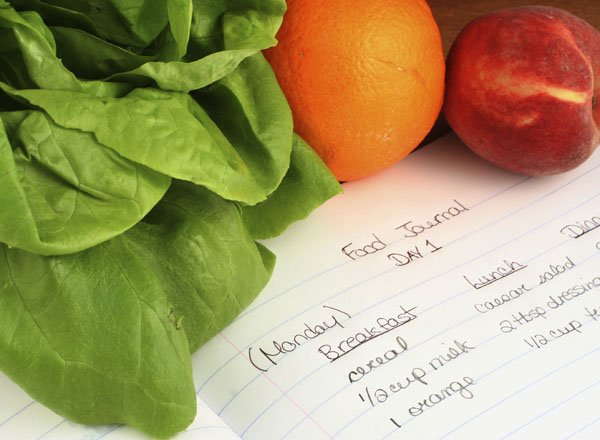 Make sure to eat plenty of vegetables and fruits. Here's how you can do it!
You can print this page and place a checkmark next to the things you will try to do the next time you eat.
Breakfast
Drink 6 ounces of 100% vegetable juice.
Add salsa or chopped vegetables, such as peppers and onions, to omelets (made with egg whites or egg substitute).
Slice tomatoes and enjoy with your toast or bagel.
Top cereal, waffles, or pancakes with sliced fruit or applesauce.
Mix additional sliced fruit into yogurt.
Lunch
Add tomato, onion slices, sprouts or lettuce to sandwiches.
Stir vegetables into low-fat casseroles or soups.
Mix diced apples, celery, or dried fruits into tuna or chicken salad.
Use low-fat or fat-free refried beans as a dip or sandwich filler.
Keep baby carrots or grape tomatoes on hand.
Microwave a sweet potato and sprinkle it with a little stevia, or drizzle with a teaspoon of molasses
Dinner
Start dinner with refreshing grapefruit sections, pear or peach halves.
Combine various beans (kidney, wax, garbanzo and green) to make a multi-bean salad. Toss with fat-free salad dressing.
Top baked potato with salsa or broccoli and low-fat cheese.
Add vegetables to soup, rice mixes or pasta dishes.
Add vegetables to lasagna instead of meat.
Try black-eyed peas or black beans as a side dish for meat or fish.
Add beans to salads, such as kidney beans or garbanzo beans.
End dinner with a piece of fresh fruit.
For Snack
Snack on baby carrots, cherry tomatoes or pepper slices.
Snack on fresh or dried fruit.
Try salsa with baked tortilla chips.
Make healthy popsicles by freezing 100% juice. Add extra fruit!
Make jello using 100% fruit juice as part of the liquid. Use fresh, frozen or canned fruit when you make gelatin salads.