Serving Sizes in Hand
Did you know you are carrying around a serving size calculator with you everywhere you go? It is your hand!
Here is how you can use your hand to know the right amount of food to serve. This is especially helpful when eating out.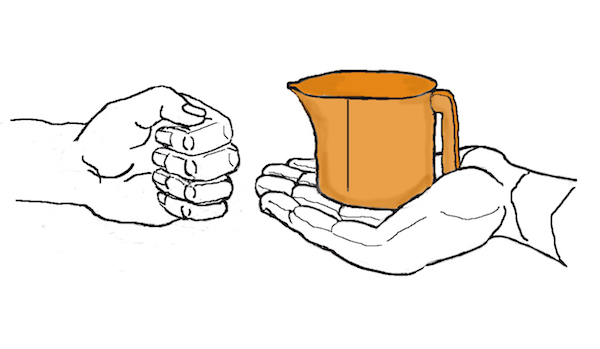 Your Fist
A fist or cupped hand = 1 cup
1 serving is:
1/2 cup cereal, cooked pasta or rice
1 cup of raw, leafy green vegetables
1/2 cup of cooked or raw, chopped vegetables or fruit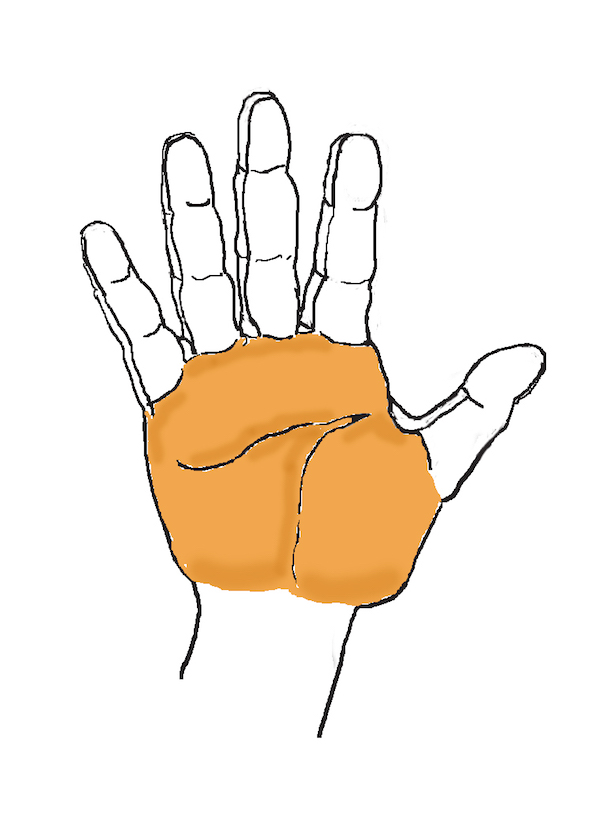 Your Palm
Your palm = 3 oz of meat
The portion of meat you eat should be no larger than your palm.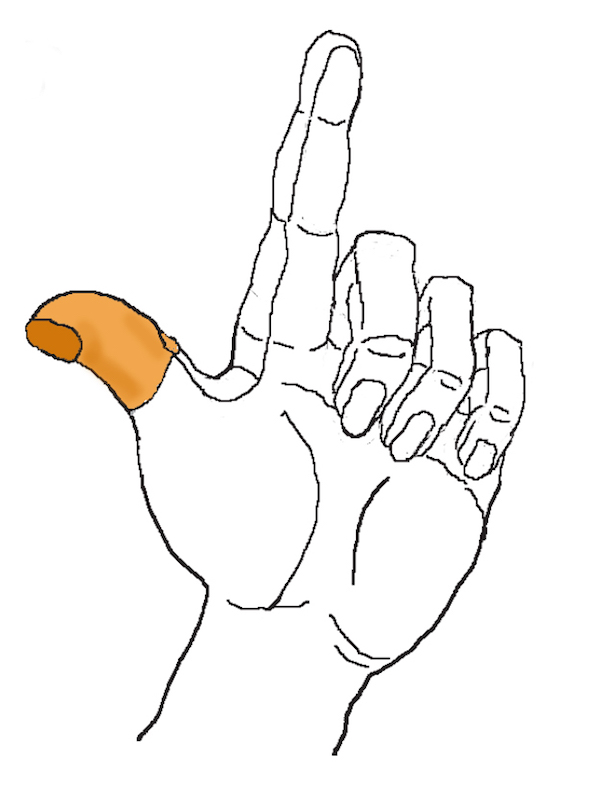 Your Thumb
A thumb = 1 oz of cheese
Tip: Consuming low-fat cheese is a good way to help you meet the required servings from the milk, yogurt and cheese group. 11/2–2 oz. of low-fat cheese counts as 1 of the 2–3 daily recommended servings.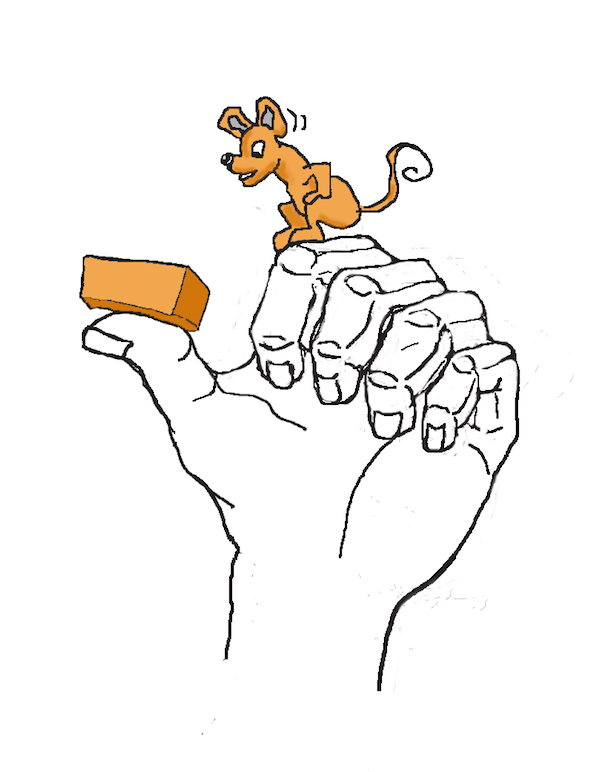 Your Thumb Tip
Thumb tip = 1 teaspoon
Tip: Keep high-fat foods, such as peanut butter and mayonnaise, at a minimum by measuring the serving with your thumb, from the knuckle up. A serving of three teaspoons equals 1 tablespoon.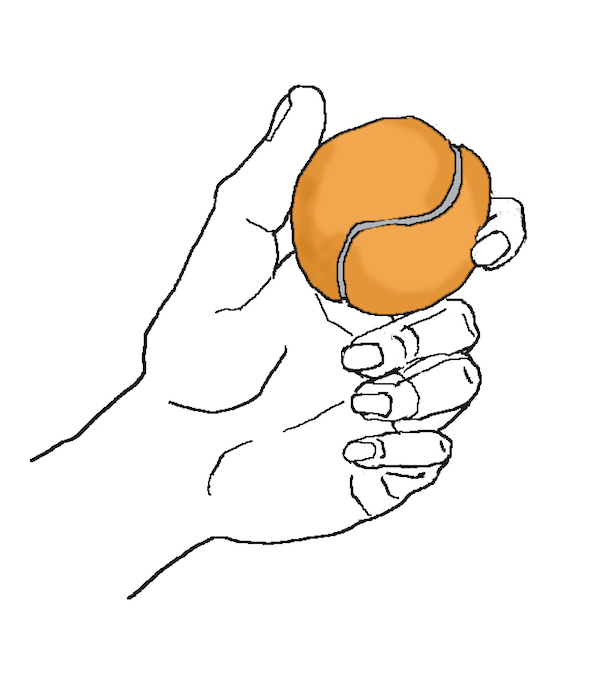 A Tennis Ball
(okay, this is not part of your hand)
A tennis ball = 1 serving of fruit
Tip: Healthy diets include 3–4 servings of fruit a day.